When people say the words – a career in agriculture, sometimes we have set ideas of what that might entail. Some people picture a farmer caring for cows and crops, or a veterinarian or a nutritionist. Others might picture a truck driver, a mechanic, or a seed or equipment salesperson. However, there are many careers out there related to agriculture.
In this post, we'll highlight how employees at Dairy One and Agricultural Consulting Services pursue careers in agriculture outside of the typical jobs that people might envision.
Milk Testing
On a dairy farm, farmers need to know the components of their cow's milk. How they get that data is through a milk sample test. It's then sent to a laboratory for analysis to determine component levels. Both of those tasks involve individuals to help with this process. For milk sample collection there are DHI Field Technicians who visit farms once a month to collect a sample from every milking cow in the herd. They must collect the sample, note which cow sample went into which test tube, and collect milk weights. In addition to those tasks, the Technicians create reports that farmers request, talk to them about the test results, and visit multiple farms – large and small – during the month.
On the laboratory side of things, a Lab Technician receives the sample, enters it into the system, and then moves it into analysis by instruments. From there they check test results and enter data into a reporting system. They can also work with the Field Technicians on additional tests that can be run on the milk sample like pregnancy or disease tests.
These two individuals, Field and Milk Technicians work within agriculture by supporting dairy farmers and their cows.
Field Work
There are many types of farms out there; one type outside of dairy is crop farming. Much like cows, crops require a lot of work to thrive and grow a great yield. From the soil to the final crop itself, there are many factors that cause things to go well or turn bad. That's where team members from Agricultural Consulting Services (ACS) come in to help farms.
One group works in fields collecting data like field boundaries, locations of waterways, tile lines, and hedgerows. They also work on collecting soil samples throughout the year and during the growing season, they check for pests on plants as well as noting if there are diseases on the plants. These individuals work from their trucks and ATVs to do their jobs.
Another team focuses on environmental regulations for farms. These jobs include providing plans for farms that are qualified as Concentrated Animal Feeding Operations (CAFO) or need a Comprehensive Nutrient Management Plans. Both of these regulations require lots of support documentation and planning, which ACS does for farms. This process includes meeting with farmers, visiting farms and fields, and staying up to date on certifications and rule changes.
Technology Services
Farms require lots of technology to keep running every day. From cameras that keep an eye on critical areas to software for managing feed, these tools are necessary to stay on top of managing a large enterprise. The Integrated Farming Solutions team is vital for anything technology-related on a farm. They work on installing and upkeeping tools for farms. They work alongside farmers to determine where cameras might need to be placed if they need to update their herd management technology and tools for improving feed management.
These individuals are able to visit farms located throughout the Northeast. In addition, they provide support to farms when this technology breaks, so they handle anything from a simple cleaning to large installations across multiple barns. They work both individually and as a team to support the wide range of farms in their service.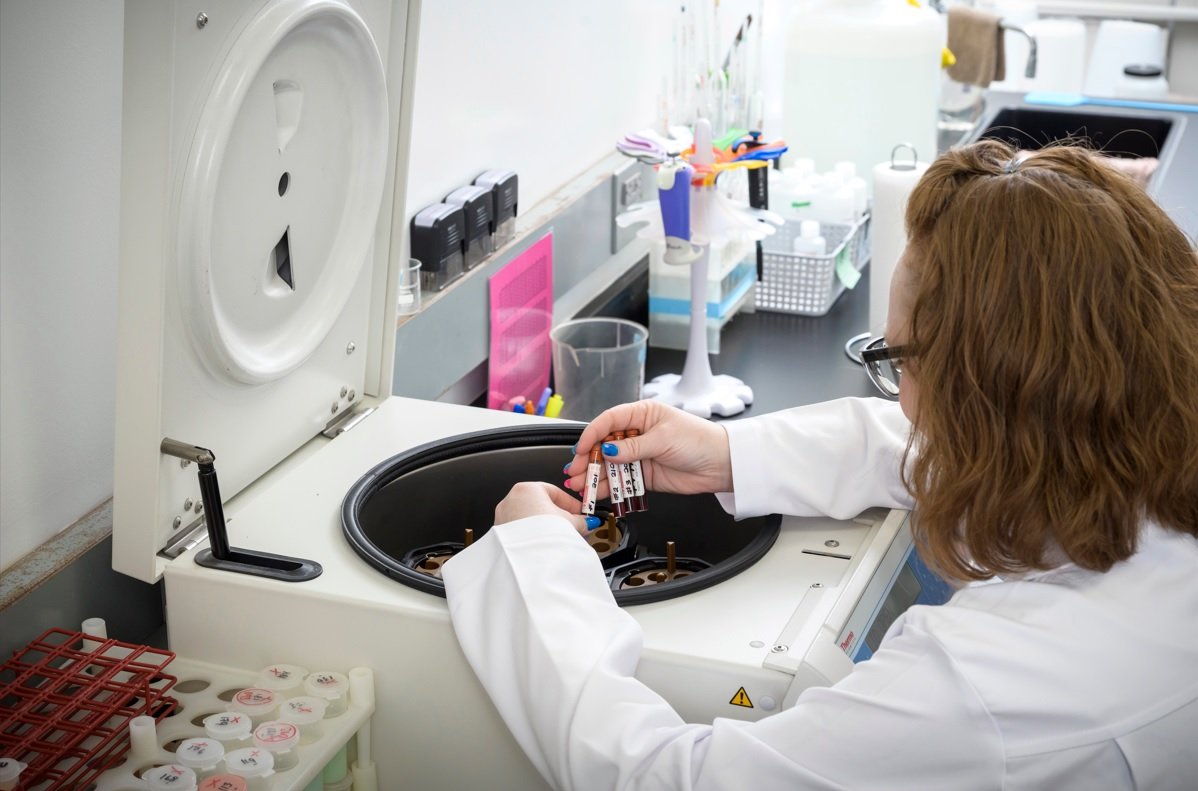 Laboratory Analysis
In agriculture, there are many different products that need testing and analysis before being consumed or used by farmers or people. That's where laboratories come to the forefront like Milk, Check Mark, Forage, Soil, and Animal Health Diagnostic. Laboratory Technicians receive samples, use instruments to determine the makeup of submitted samples, and then organize this data in reports.
The data collected from samples can impact a variety of animal diets, determine if a cow has a disease, show if the soil needs additional nutrients, and look at the components of milk. Many customers who send in samples are based in the northeast US, but through the Affiliate Network, forage samples can come in from across the globe. Additionally, Dairy One's subsidiaries of Equi-Analytical and Zooquarius target horses, zoo animals, and aquariums which benefit from feed and forage analysis.
Each of the jobs mentioned above ties back to the agriculture industry. Though not all of them take place on a farm their impact is felt on it. From reports on product analysis to technology support, a career at Dairy One helps farms in many ways! To see all our open positions, visit our careers page.