Dairy One Cooperative, Inc has been providing service to members for over 70 years. Many employees have chosen careers with our organization because of our values, stability, and long-term commitment to each other and to the industry. As a Dairy One or Agriculture Consulting Services (ACS) employee, you are an essential part of supporting and strengthening the food supply chain. Whether you are working in the lab, on the farm, or in the office, your work plays a crucial role in providing farms with the information they need.
We are committed to fostering an environment that is positive, innovative, and fun. We believe our staff can perform outstanding work, contribute to the broader community, and thrive in an active work environment.
What We Do
Dairy Herd Information (DHI) Services
Field technicians provide on-farm service to about 3,000 dairy farms throughout the Northeast and Mid-Atlantic regions. The information technicians provide help farms make management decisions that improve profitability, animal care, and overall product quality.
Analytical Services
Lab technicians offer analytical services such as feed and forage analysis, milk testing, and animal health diagnostics. The results they generate are used to make decisions that lead to better crops, better diets, higher quality dairy products, and healthier animals.
Farm IT and Software Support
Technology and software on farms improve the efficiency of daily tasks and communication across the farm. These teams provide farms with innovative solutions to improve animal care and farm production.
Agronomy Services & Agricultural Consulting Services
Soil sampling, crop scouting, and field mapping help farms make yield-enhancing and environmentally responsible decisions. This group offers products and services that directly impact a farm's ability to optimize its resources.
Administrative & Support Services
The work done by these teams allows the rest of Dairy One's business units to service customers with the tools and resources needed for success. This includes financial services, marketing, HR and payroll, DevOps, and facilities management.
What is it like to be a Dairy One DHI Field Technician?
What We Offer
Paid holidays and PTO
Generous 401k Plan
Health, vision, and dental care
Positions with flexible schedules
End of year profit sharing opportunity
Milestone years of service bonus
Possibility for tuition reimbursement
Professional development opportunities
Free parking for lab and office employees
Wellness program with resources and discounts for select wellness products
Ways Our Employees Are Heard
Quarterly town hall meetings
Regular employee surveys
Values in action employee committee
What Our Employees Say
What Our Employees Do
The Thanksgiving holiday is often a time to reflect on things that people are thankful for. This year, Dairy One has a lot of things on our list, and we thought it would be fun to share them. The Superb Staff Our team of employees provides a variety of services to customers. Without them, many…

When people say the words – a career in agriculture, sometimes we have set ideas of what that might entail. Some people picture a farmer caring for cows and crops, or a veterinarian or a nutritionist. Others might picture a truck driver, a mechanic, or a seed or equipment salesperson. However, there are many careers…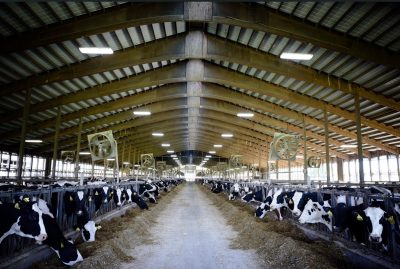 Walk on to almost any dairy farm today and you are likely to find more than one language being spoken. With a diverse workforce, communication is important but is often difficult when there is a language barrier. It can be a struggle to ensure that protocols and messages are being understood when there is a…
---