Common DHI Testing Obstacles
For most herds, individual cow data is the foundation of cow management. DHI testing has been around for a long time. Like many service providers it has evolved to accommodate the changing needs of customers. If one of the following obstacles have kept you from testing, call us. It may be time to revisit Dairy One.
I already keep good records.
Great! Herds that start with good records often get the most from our records services. Dairy One can use that data to generate useful management reports making many of your day-to-day jobs faster and easier. Action lists like cows to breed, cows to dry off, and cows to preg check can save you time. Many people also like the vet list and other work lists such as the high somatic cell count cow list, or culling lists. This information relies on a foundation of good data.
I have herd management software, so I don't need to test.
Record keeping in any form is important, and software is one form that continues to grow in popularity. We have hundreds of customers who still find value in our services even with their own on-farm software. A Dairy One program gives you the security of knowing someone will be on-site to reconcile your records at regular intervals, and we can often answer questions to help you get more value from whatever software program you are using. Many customers find additional value in having milk weights and component information, particularly somatic cell counts and MUN analysis. Many herds also chose to use their test day samples for milk pregnancy analysis.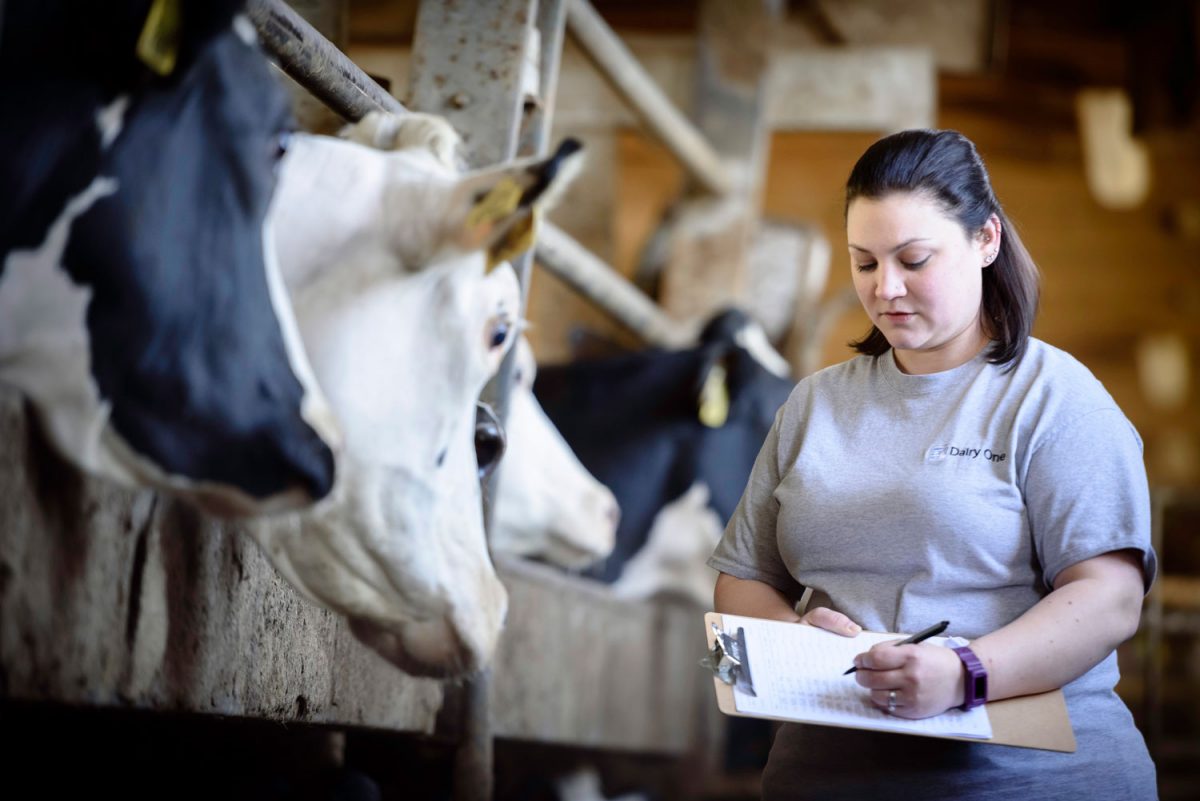 My herd is not good enough yet.
One of the benefits of DHI testing is getting a better understanding of where the cows are in terms of their production. Having milk weights, component, and somatic cell information allows you to quickly and easily know if you are heading in the right direction. Working with a specialized DHI technician can help you to identify areas for potential improvement and make effective changes in the herd. The goal of DHI testing is to improve your herd, after all.
Testing will disrupt my milking routine.
It is true that many testing programs require a Dairy One DHI technician to be in the barn or parlor during milking. However, our trained staff are respectful of your environment and will do their best to minimize the disruption. Dairy One also offers other records service options that do not require getting milk weights, thereby eliminating milking time disruption. We are happy to work with you to create a program that works best for your farm.
I don't care about herd averages and all those numbers.
We agree – the most valuable data is that which is used to make better decisions and to increase the efficiency of jobs that you need to do every day. How quickly can you make a list of cows for the vet to check? Which cows need to be bred or dried off, or are due to calve? Do you know which cows are the best candidates for culling (and not just because of her bad attitude?) We work on giving you those reports that can make a difference and deliver the information you truly need.
I tested a while ago, but I had a negative experience so I quit.
We feel badly when any dairy has not had a positive experience. Our professional technicians work to give you information you can count on to make better decisions. Sometimes this takes time, or the fit of a technician is not right for a specific farm. We are continually working on improving all aspects of our business and exploring how we can do better. We welcome your feedback and would be grateful for an opportunity to talk with you about where we have not been successful in the past, and how to make it better this time around.
I would test but it costs too much.
Many testing options are available depending on the level of service and the frequency you prefer. The flexibility of Dairy One is unique among DHI service providers and it gives customers much more than just the "traditional" testing option. Dairy One works with customers to find the best fit for your specific dairy operation. We truly believe that the value you receive from test information will outweigh the cost of service.
Try a program that is suitable, and then challenge us to prove to you that better records help you make better decisions. If we can't prove it then we don't deserve your business.
For more information, visit www.dairyone.com, call 800-344-2697 or email DHIArecordsservices@dairyone.com