Mike Reuter, Director of Analytical Services
Mike Reuter has been a part of the Dairy One Forage Lab team for the last 34 years. As director of analytical services for the forage and soils labs, his primary role is providing leadership and oversight to those teams. An important part of that leadership is helping his team understand the important role the information they provide plays on the farm. "It's not just a test tube and a number. It's a critical piece of data that will be used to make an on-farm management decision that can ultimately affect the customer's profitability and livelihood," says Mike.
Mike grew up on a 70-cow farm in Delaware County, New York. He knows first-hand the role services like forage analysis play on the farm. "While my family farm may no longer exist, the experiences remain. They continue to aid me in understanding the complexities faced by both today's dairy producers and those feeding livestock in general," Mike says.
Fermentation Profile: Your ensiling report card
For individual producers submitting samples to the lab directly, the fermentation profile is a service Mike sees as being underused. "Purchased feed is the greatest cost on the farm. High-quality, well-fermented ensiled forages can greatly offset this cost. The fermentation profile is a report card on how you manage your harvest and storage practices," Mike explains. "So much effort is put into the crop from soil fertility to planting, only to miss the target in harvest and storage."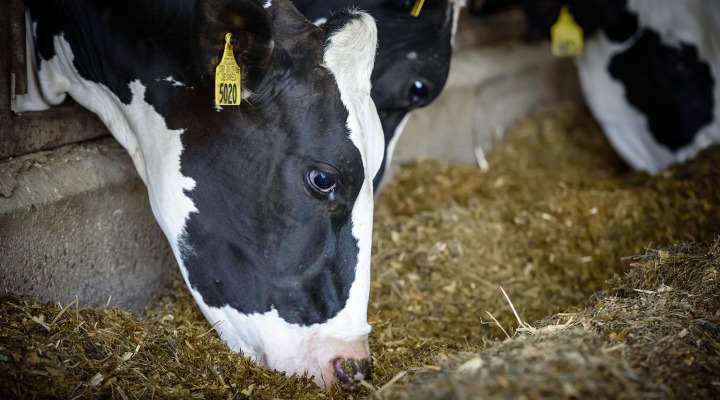 Dr. Limin Kung from the University of Delaware estimates that while a certain amount of DM storage loss is inevitable, losses due to poor silo management can be as high as 30%. While the fermentation profile can't help you change the existing crop in the bunk or silo, it allows you to gauge how well you did and plan adjustments for improvement in the following year.
Sarah Fessenden, Business Development Manager
Sarah Fessenden is the business development manager for the forage and soils labs. While her tenure at Dairy One has been much shorter than Mike's, the inspiration for her work is very similar. "I grew up on a dairy and there is milk in my blood," she says. "Even in college, I started my studies in food science, but cows and nutrition pulled me back."
Before joining the Dairy One team, Sarah spent a few years working as a dairy nutritionist in Wisconsin. Her experiences and education give her a unique perspective of our services and the role they play on the farm and in the broader industry. She has worked closely with Mike and the rest of the forage lab team as they have expanded services further into the equine and exotics markets as well.
Water: Overlooked and underappreciated
For Sarah, one of the most basic elements of the dairy that should be given greater attention is water. "It's such a huge part of milk production and the cow's diet, yet often overlooked," she explains. "Mineral levels and hardness can have a significant impact on intake and rumen function."
At the end of the day, both Mike and Sarah fall back on a sentiment we reflect on often within the organization: a belief in the importance of farming and delivering services that make a difference on the farm. "It's a privilege to provide our customers with the best information for success. Ultimately, they are responsible for the food we all enjoy each day," reflects Mike. "Our industry is so diverse and vital. It makes me proud to have a role in feeding the world," says Sarah. "It's a lifestyle, and a beautiful blend of technology and tradition."
Find out more about the Dairy One Forage Lab and analytical service packages.
---
Interested in getting more updates like this one sent to your inbox?