In addition to the truck stops we have located across the Northeast, customers may also choose to drop their samples off at our 730 Warren Rd. facility in Ithaca, NY.
Where:
The drop-off location at 730 Warren Rd., is located on the first loading dock to your right when you pull into the parking lot.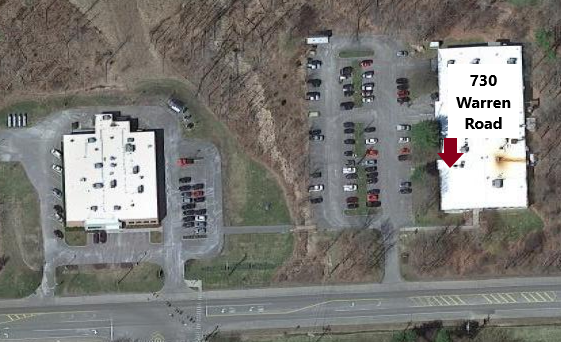 When:
The sample drop box is checked Monday – Friday at 6 am, 8 am, 10 am, and 2:30 pm.
What:
The following samples can be left in the sample drop area:
Forage samples
Equi-Analytical samples
Soil samples
Plant tissue samples
Manure samples
Water samples
Milk or blood pregnancy samples
Due to NYS requirements, producer payment samples cannot be left in the drop-off area. Please contact our regulatory lab located at 720 Warren Rd, or 607-252-2048 to make other arrangements for these samples.
Be sure all samples are clearly labeled and accompanied by a completed sample submission form. Sample submission forms can be found online and are also located in the drop-off area.
Questions about submission forms and sample preparation should be directed to the appropriate lab. Contact information for all departments can be found here.