Dairy farming is a profession with various avenues for career opportunities. While most people think dairy farmers, are well, dairy farmers, the industry relies on more than just a farm owner. It takes a literal village to care for cows. On larger modern farms, there could be a herd manager, milking team, nutritionists, veterinarians, maintenance workers, calf raisers, and much more depending on the size of the farm.
At Dairy One, we are another avenue for people interested in a career associated with dairy farming. From analyzing what cows eat to testing milk, there are many different options available to people who pursue a career at Dairy One. Read on for more information on these exciting opportunities!
DHIA Field Technician
This career path is great for a person looking to interact with both people and cows. As Field Technicians, individuals visit farms to collect a milk sample from each cow in a milking herd. In addition, they enter data into a computer, collect payment for services, and help farmers with making decisions on milk production. This job brings together the opportunity to visit a variety of milk parlor setups and work with other Field Technicians on large farms of 2,000 or more cows.
As individuals progress along this career path, they can become Senior Technicians, who oversee Technicians and work with farmers to ensure they receive the results they need for their herds. Above that position are Region Managers who help solve a variety of problems across their area and work with their teams to grow and expand their skills. As you move up the ladder, you'll still be able to work with cows and help farms use their data to make better decisions.
Lab Technician
If you're more of an agricultural person who likes to stay inside, Dairy One has options at their Ithaca-based campus. Within the Forage Lab, individuals can help dairy farmers and nutritionists with feed analysis. As a Lab Technician, you can process a feed sample through different analysis tests that will report the nutrient makeup of that sample. The results provided by Lab Technicians give consultants and others working with farms a clear picture of how best to balance the ration to keep animals healthy and productive.
In addition to forage, Dairy One also analyzes soil samples. In the Soil Lab, Lab Technicians perform analysis tests on soil samples to look at their makeup. Once again, these results have an impact on farmers, but this time it's in their crop field. The makeup of soil affects the crops grown in the field which impact what's in the feed that cows eat. Lab Technicians in Soil Lab execute a variety of tests to get accurate results.
Yet, another lab at Dairy One is the Milk Lab. Here is where samples collected by Field Technicians are analyzed. Lab Technicians process hundreds of samples a day that come in from throughout the Northeast. Samples are analyzed for Fat, Protein, Milk Urea Nitrogen and optionally, Somatic Cell Count. The number of samples can vary by the size of a milking herd, so the team in this lab works together to ensure that each station in the lab is properly filled and individuals can rotate positions.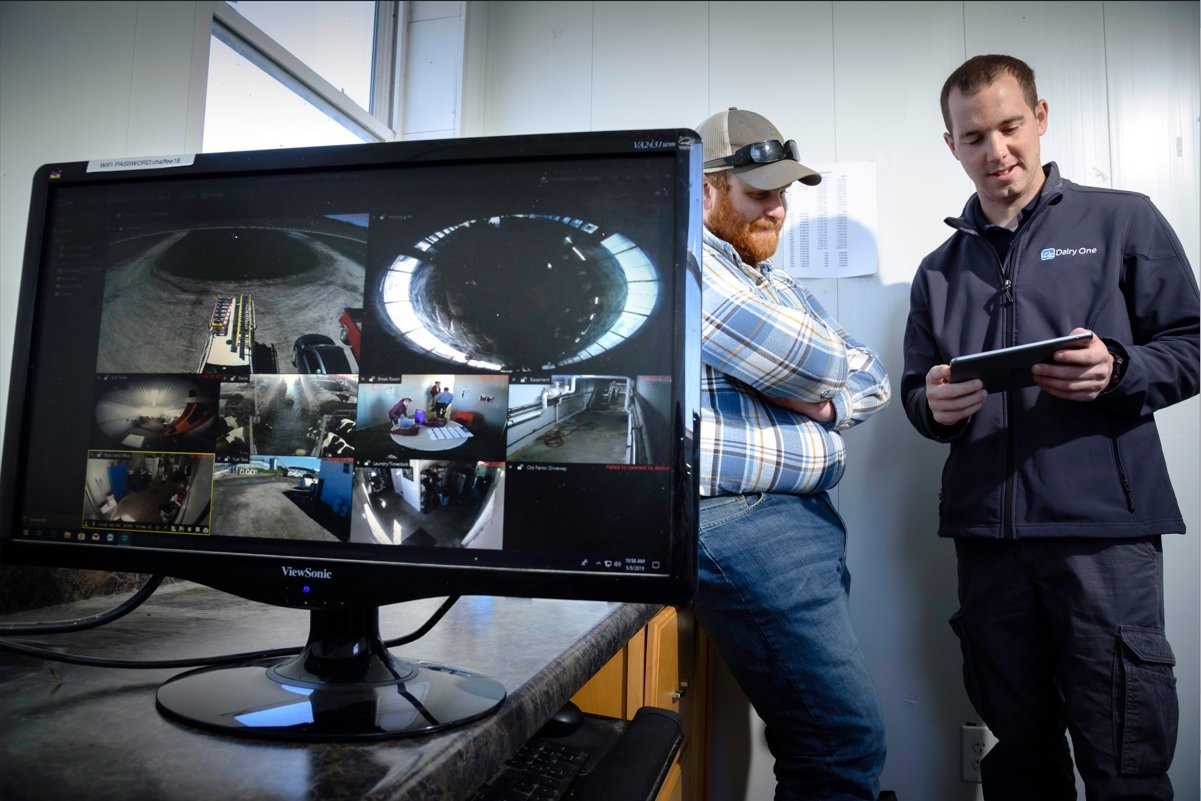 IFS Installation Technician
For the person interested in technology and dairy farming, Dairy One's Integrated Farming Solutions team is a perfect fit. As an IFS Installation Technician, you can work with farms on all their technology needs. From installing cameras around the farm to backing up farm data, this position brings a lot of variety each workday. You'll be able to work with farmers to find a solution that works for their needs, guide yourself and a team through installations on a farm, and assist farmers with technology questions. And your office is flexible too! Many IFS Field Technicians are on the road throughout the year, so their office is often their work truck.
These jobs are just a few of the positions available at Dairy One. To view career opportunities, check out our Careers Page! Or send us an email at [email protected] to learn more about the company.