As a Dairy One DHI customer, you will work with a trained and certified DHI technician. Many farms choose to have a DHI technician come to the dairy, record milk weights, and take a sample from each cow for component testing. The DHI technician also records all changes in status information (fresh, aborted, dried-off, dead, or sold) and reproductive information for each cow.
A lower cost option is to have a DHI technician simply deliver testing equipment, so the member can take their own samples and supply the collected data back to the DHI technician. The DHI technician will then pick up equipment and samples and deliver them back to the laboratory for analysis and processing.

Types of Record Programs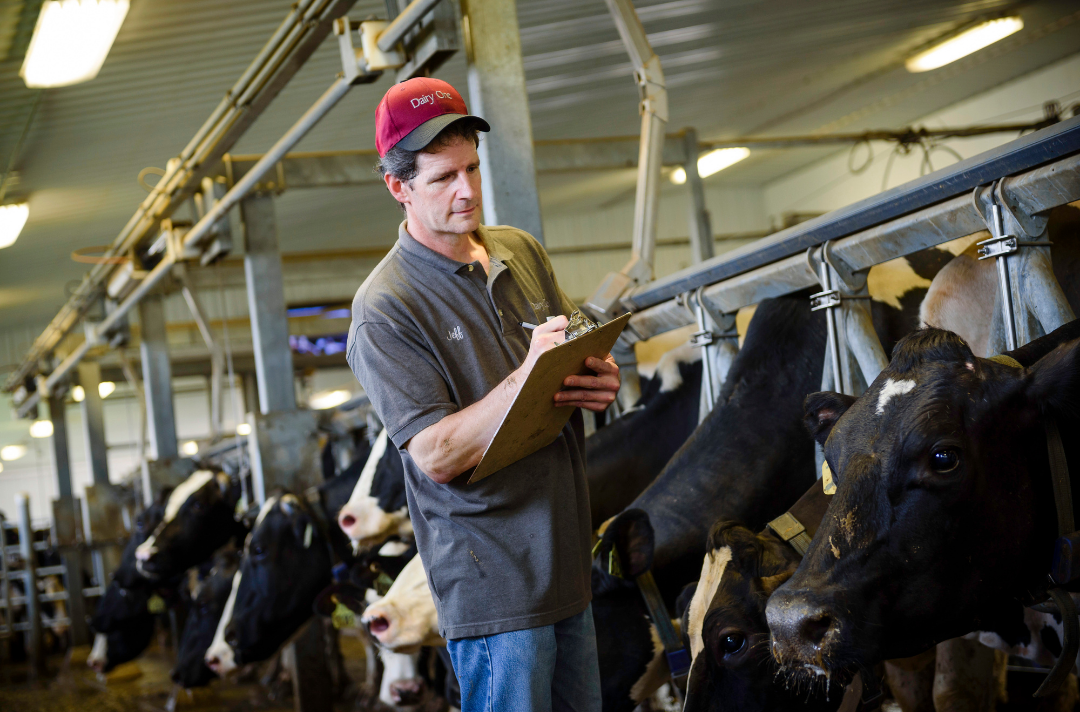 Traditional Records processed through a processing center
DHI technicians use software to collect all on-farm data, including animal identification, calvings, breedings, pregnancy checks, dry offs, and milk weights at one or more milkings. Component samples may or may not be taken. Collection of the milk weights and samples may be done by a DHI technician or by labor supplied by the dairy. The data is forwarded to a processing center, and reports generated by the processing center are mailed back to the dairy. Cow lactation records are forwarded by the processing center to Animal Improvement Program Laboratory (AIPL), and the records may be used to calculate genetic evaluations.
Dairy One is the only DHI in the United States to offer all processing center options. Choices are typically geographically influenced however every producer has the option to select the processing center that best meets the need of their individual farms.
Dairy Select
DHI technicians use their version of DairyComp (FTECH) at the dairy, and collect all on-farm data, including calvings, breedings, pregnancy checks, dry offs, and milk weights at one or more milkings. They also leave reports and work lists at the farm on test day. Milk weights are factored to represent 24 hours. If component samples are taken, the laboratory sends the results in a separate report to the dairy after the samples are processed.
Automated Milking Systems
Whether you have Lely, Delaval, or another brand of Automatic Milking Systems, our DHI technicians are equipped to serve you. We are successfully testing herds with AMS across the Northeast and mid-Atlantic regions using sampling shuttles compatible with a variety of AMS brands.
We make test day run smooth and easy. Your DHI technician will call or text you ahead of time to be sure the day and time are convenient. They will drop off the sampling shuttles, hook them up and be sure they are working correctly. They will come back within 24-48 hours to pick them up and the samples will be submitted for analysis.
Meters Only
The dairy can rent our Tru-Test meters for 24 hours at a time.
With Dairy One's DHI testing options, you have complete flexibility. You decide when to test, how often to test, and what you would like for management information.