Dairy One offers sales and support of major herd and feed management software.
Allflex Livestock Intelligence Livestock Monitoring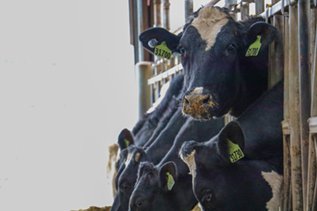 Allflex Livestock Intelligence monitoring systems collect and analyze critical data points. Allflex systems deliver actionable data on every individual cow and groups – delivering the heat, health, nutrition, and well-being insights farmers need, when they need them.
BoviSync Herd Management Software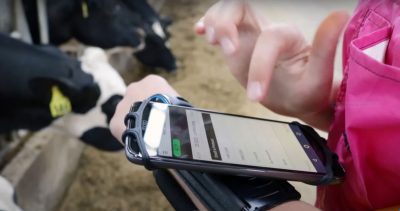 Are you ready for what's next on your dairy? BoviSync is more than a traditional herd management software. BoviSync is clean, intuitive, and emphasizes the value of moving through cow chores with ease, precision, and speed.
Feedlync Feeding Management Software
Feedlync is a modern management tool for progressive farmers. With minimal setup time and an intuitive app, Feedlync is an easy-to-use tool for feeding dairy cows. Using three simple components, farms can start using this system in under an hour.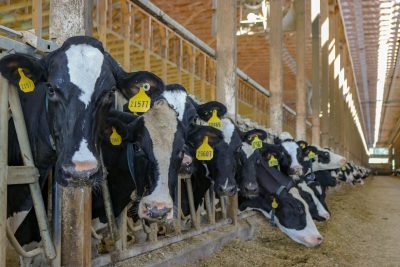 PCDART is a dairy herd management software developed through DRMS Raleigh. It integrates with the DRMS Records Processing system and is most suitable for medium-sized dairies with a strong orientation toward registered cattle.
Software Support Resources
The Dairy One Faces of Feedlync

There are many organizations that offer farms a variety of different services, but it's the people actually providing the service that really make the difference. As a service organization, Dairy One prides itself on its people. They often come from agricultural backgrounds themselves and have an appreciation and respect for the important work farmers do.…

Dairy One's New Partnerships with BoviSync and Feedlync 

Modern management tools for today's dairy operation   Dairy One is excited to announce a new partnership with two software systems – BoviSync and Feedlync! These technology tools, supported by the outstanding Dairy One Integrated Farming Solutions team will help bring farms to the next level of herd and feed management on their farms.   A…

Generations of Progress and Practicality

Laurelbrook Farm in East Canaan, CT is home to 1,300 cows and four generations of the Jacquier family. Shelby Jacquier returned to the farm in the spring of 2020, joining her brothers; her uncle, James "Cricket" Jacquier; and her grandfather, Pete Jacquier. While it wasn't her intention to return to the farm after college, she…