Are you ready for what's next on your dairy? BoviSync is more than a traditional herd management software. BoviSync is clean, intuitive, and emphasizes the value of moving through cow chores with ease, precision, and speed.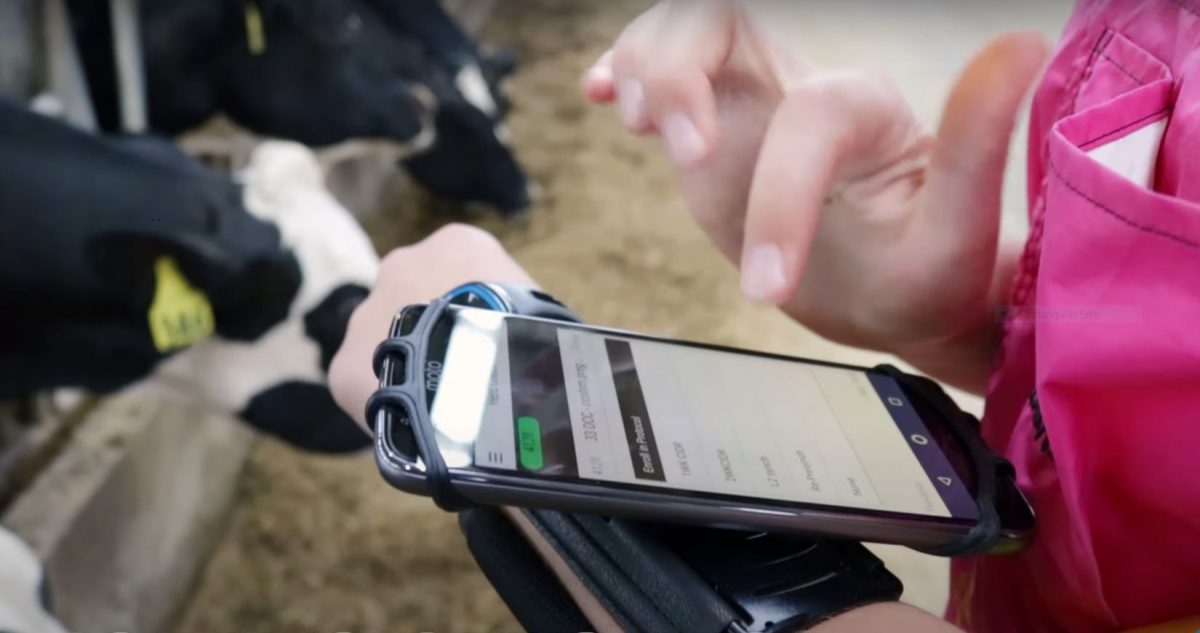 Want to talk with us about our BoviSync Management Software?
Let us contact you!
Why will BoviSync be the next innovation on your dairy?
Chore lists that optimize efficiency. Minimize the time cows are being handled and the time it takes for routine chores. BoviSync has been designed to specifically address the needs of today's dairy farm, so daily tasks can be done more efficiently. BoviSync also has the unique ability to indicate which employee was responsible for animal treatments. Using the BoviSync app, employees can accurately move through tasks easily and effectively.
Cloud-based technology for access anywhere. BoviSync is a cloud-based program, which means its available anywhere Internet access exists. The mobile app is always with farmers and not dependent upon Internet service, allowing maximum flexibility and a window into what is happening and where daily processes can be improved.
Multi-dairy comparison. Many of today's dairy operations are expanding their operations beyond one physical location. Finally, software that understands and takes action on the challenges of managing multiple site dairies! BoviSync can do real multi-site cohort analysis that will allow farmers and their outside consultants (veterinarians and nutritionists) to easily recognize patterns in milk production, reproduction, or assess sick cows across their locations to improve care and health.
Ownership of farm data. A dairy farm's cow data is priceless. Why store it where it can be accessed and used by anyone? Unlike other herd management software systems, BoviSync farms own their data and have complete control over who can access information. This data includes herd information such as production, reproduction, disease, and sick cow information, milk quality data, and much more!
Cut down on consultant paperwork. BoviSync includes a Pen Scoring feature, which is helpful during consultant visits. Rather than carrying around a clipboard and then uploading information, veterinarians can add score information such as body condition, teat end, cleanliness, and many other health checks right beside the cow onto BoviSync. Not only is this a time saver, but dairies will also be able to compare data from each pen on their farm over time to see health trends.
For more information, call Dairy One's Integrated Farming Solutions team today at 607-257-1272 or email [email protected].