There are many organizations that offer farms a variety of different services, but it's the people actually providing the service that really make the difference. As a service organization, Dairy One prides itself on its people. They often come from agricultural backgrounds themselves and have an appreciation and respect for the important work farmers do.
FeedWatch, not unlike our other services, is made more valuable by the people and faces providing installation and support to its users. As one FeedWatch customer says, "It's more valuable to me because I know there is a reliable, knowledgeable team supporting it when I run into problems."
Here's a chance to get to know some of the key players on that team and hear from them on why they think FeedWatch is such a valuable tool.
Doug Hoellerer, Precision Farming Specialist
Doug joined the Dairy One team in August of 2021. In his role as Precision Farming Specialist, Doug spends his time installing, maintaining, and fixing precision farming and feeding hardware. This includes FeedWatch hardware and mixers. As he puts it simply, "I fix things."
Prior to coming to Dairy One, Doug worked on a large dairy in the Finger Lakes region. Most of his work was focused on crop production, but he also spent a lot of time working with hardware and feed management tools. In his current role, Doug comes into contact with FeedWatch users on a regular basis. One of the things he says they all value from the program is the additional management support it provides for their feeding programs, particularly when it comes to managing inventory. Through his own experiences and training, one aspect of FeedWatch he could see farms taking better advantage of is the reporting feature.
Unlike some other feed management systems he has experienced, Doug says one of the most valuable assets of FeedWatch is the Dairy One and VAS support system that supports it.
Amanda Mitcheltree, Dairy Management Support Specialist
Amanda joined the Dairy One team in July of 2021. As a Dairy Management Support Specialist, her main responsibility is providing software support for FeedWatch and DairyComp users. Before coming to Dairy One, Amanda worked as a dairy nutritionist for over 5 years which gave her experience using a number of different feeding softwares.
Working with FeedWatch users over the last few months, one of the aspects she hears customers praise is the ability to use both FeedWatch and DairComp on the VAS Pulse Platform. "I know VAS has more things in the works for FeedWatch, or FeedComp as it's called on the Platform, that will be really exciting for Platform users."
When asked what FeedWatch features she finds most valuable, she said there are just too many to list! "One of the most valuable features, in my opinion, is simply the ability to confirm the proper diets are getting fed. Monitoring mixing errors (mixing, delivery, etc.) and tracking dry matter intake (DMI) are other great tools FeedWatch provides. The inventory tracking feature is another key benefit when used properly." Related to inventory tracking, Amanda sees inventory and ingredient projections as a valuable tool a lot of farms are underutilizing.
Brian Lanphere, Precision Farming Specialist
Brian joined the Dairy One team in April of 2020. While his background is in heavy equipment operations and construction, Brian has really come to enjoy using his experiences to provide service to farms. Since joining the Dairy One team, Brian has truly worked on projects from seed to feed. He has used his skills to calibrate seed meters, upgrade planting equipment, gather planting data, and provide preventive maintenance on planting and feed equipment.
Regardless of what he's working on, Brian is always focused on providing good services and information to customers. "It's important to listen to the farms and understand the challenges they've faced in the past. I want to be sure the services we provide them are solutions that will make a strong impact on their operations," Brian explains.
"I think what sets Dairy One apart is an understanding of farming and the challenges that come along with it. Our focus is not on selling a product but offering a solution that will make a difference on the farm and improve overall profitability," he explains. "Helping a farm make an investment that can increase their success, financial and otherwise, is very rewarding."
Tim Lewis, Precision Agronomy Team Manager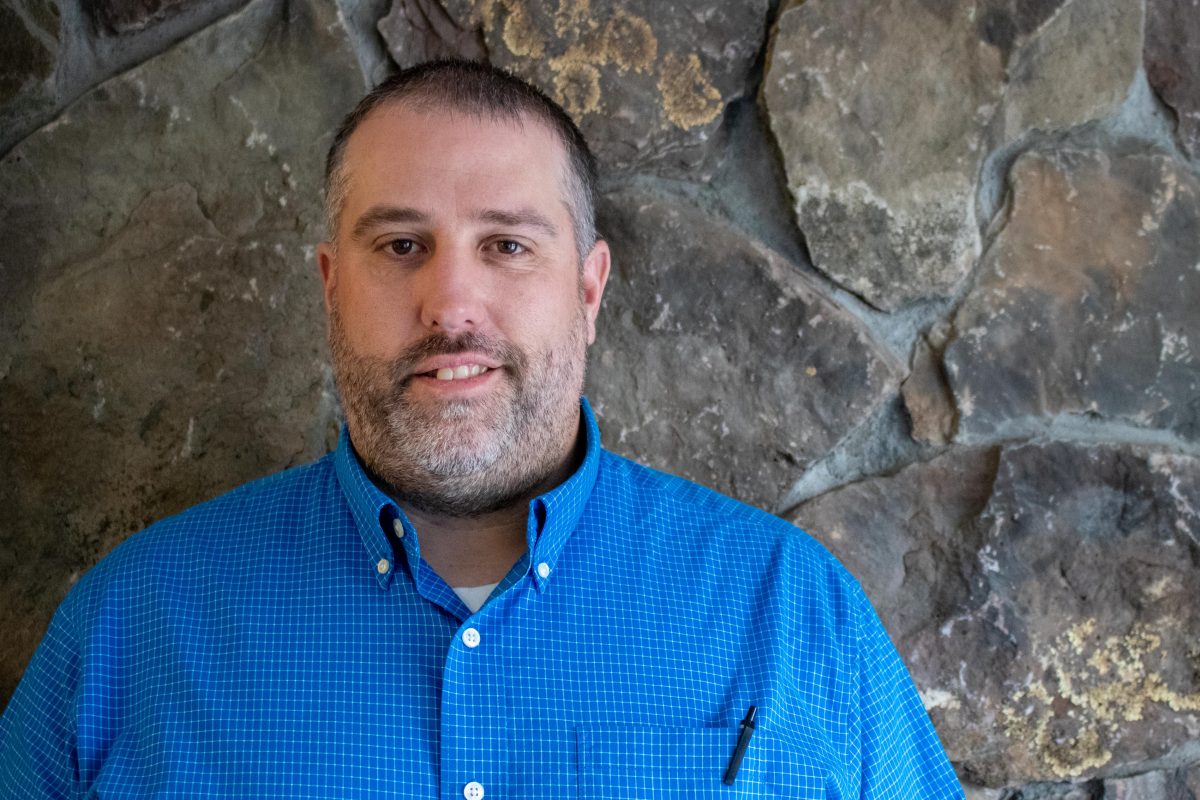 Tim has been with Dairy One since January of 2020. As the Precision Agronomy Team Manager, he is focused on helping farms reach optimal yield in order to have optimal feed performance. He does this by pairing data and technology to identify tools for automation, integration, and individual variable management. Tim was raised in a family feed business and remembers mixing concentrates using index ration cards and bagging mineral blends. A tool like FeedWatch allows farms to streamline this process and measure every variable of a ration for the most accuracy.
Tim has found that one of the aspects of FeedWatch its users most value is the ability to manage feed and feed staff remotely or on multiple locations using the VAS Pulse Platform. He has also found that the farms getting the most value from FeedWatch have worked with the Dairy One and VAS teams to explore the many features the program has to offer.
An aspect of feed management Tim sees a lot of farms have an opportunity to improve on is mixer maintenance and inspections. "FeedWatch is an intense management tool. Having well-maintained equipment that is performing as it should is key to giving FeedWatch accurate data and measurements," says Tim.
From now until December 31, 2021, we're waving the licensing fees on all FeedWatch installations. That's a savings of up to $3,000! Contact [email protected] for more information.